Previous Event Gallery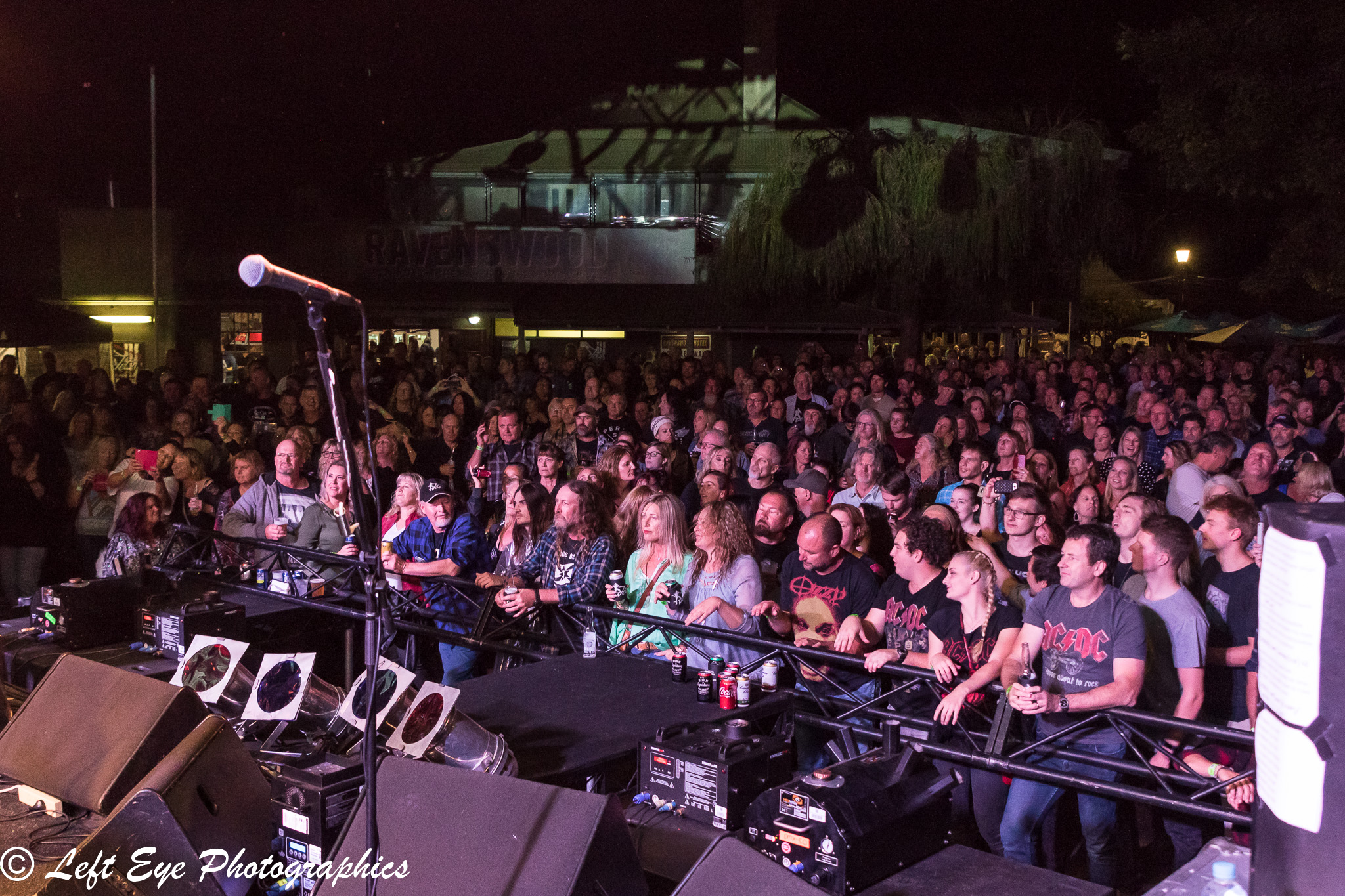 The JETS story begins in 1980 - a young man with the idea of a band playing good rock n and roll set out to shake up West Australia's live music scene. That, they did. In 1979 Peter Dean or "Deany "as everyone calls him, left the band he was in as lead vocalist and bass player and began to plan a trip around Australia in the coaster camper bus he and his girlfriend, Janie (later became his wife) had bought and then come back to Perth and start a band playing good hard rock in the vein of Led Zeppelin, Deep Purple, AC/DC etc. A hefty tax bill soon put a stop to that idea, so Deany began working for Sounds HQ doing sound for The Gunners, a band from Sydney.Deany and Janie were looking after his parents shop while they were on holidays and one day (in early 1980) Fenton Wilde walked into the shop by chance. Deany had met Fenton before while touring over the east coast and had always admired his guitar playing.

They got talking about the change in music and how Fenton wasn't enjoying the music of the band he was in at the time. They said their farewells but Deany started thinking why not start the band now instead of waiting until we got back.
Deany
Lead Vocals and Bass Guitar.
Michael Burn
Drum and Vocals.
Pete Robinson
Guitarist and Vocals
Phil B
Guitar and Vocals.
Crew
PETER COSGROVE (COZZIE)

JAMIE HAMPTON

LES CROSS

MILLS
--



--

--

--
SOUND ENGINEER 1985 to Present

MONITORS 1989 to Present

LIGHTS 2000 to Present

STAGE TECH 2006 to Present
PETER COSGROVE (COZZIE)
SOUND ENGINEER 1985 to Present
JAMIE HAMPTON
MONITORS 1989 to Present
LES CROSS
LIGHTS 2000 to Present
MILLS
STAGE TECH 2006 to Present
Past Band Members
FENTON WILDE

TREVOR DISMORE

JOHN SPITERI

PAUL FELTON ( RIP)

PAUL EWING

STEVE GARDE

LINO DEL ROIO

CAM DEL ROIO
--

--

--

--

--

--

--

--
GUITAR 1980 - 1982

GUITAR 1980 - 1982

DRUMS 1980 - 2016

GUITAR 1982 - 2010

KEYBOARDS 1982 - 1984

GUITAR 1985 - 2017

GUITAR 1991 - 1992

GUITAR 1991 -1992
FENTON WILDE 1980 - 1982 GUITAR
TREVOR DISMORE 1980 - 1982 GUITAR
JOHN SPITERI 1980- 2016 DRUMS
PAUL FELTON ( RIP) 1982 - 2010 GUITAR.
PAUL EWING 1982 - 1984 KEYBOARDS
STEVE GARDE 1985 - 2017 GUITAR
LINO DEL ROIO 1991 - 1992 GUITAR
CAM DEL ROIO 1991 -1992 GUITAR
Past Fill In Members
JOE CIPRIANI DRUMS
ROD COXELL GUITAR
RICK WHITTLE DRUMS